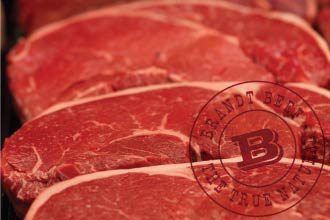 Brandt Beef: The True Natural
In Addition to serving Certified Angus Beef, The Prime Butcher proudly offers Brandt Beef — All natural, hormone and antibiotic-free, corn-fed beef.
Like The Prime Butcher, Brandt is a long-standing, family owned business passionate about producing the highest quality natural beef in the market. Brandt produces the most tender and deliciously flavorful beef in the country. One taste and you'll agree!